Jungian psychotherapy embraces the notion that dreams are a valuable therapeutic and life tool. Simply put: dreams tell us how we really feel. Even as our conscious minds struggle to make sense out of our varied experience, dreams reveal deeper layers of truth about who we are and how we perceive our lives. Frequently dreams point out pathways toward healing, new possibilities, or forgotten interests that can enrich our lives in ways not previously imagined. As the Jungian analyst Marie-Louise von Franz observed: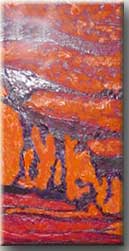 ….dreams cannot protect us from the vicissitudes and illnesses and sad events of human existence. But they do give us a guiding line on how to cope with them, how to find meaning in our life, how to fulfill our own destiny, how to follow our own star…in order to realize the greater potential of life within us.
The best way to form a relationship with your own dream life is to keep a journal. Bringing this journal to therapy enables you to make connections between the events of your life and your deepest reactions to those events. As we work together to host your dreams, we attempt to allow their wisdom and meaning inform the therapeutic process. This collaborative approach to dreamwork in therapy significantly supports the process of self-understanding and self-actualization.